Season 1: Episode 12
Emily Morehead, LPC, and Pam Dyson, LPC-S, talk about reframing anxiety in children. Anxiety is the the most common reason why children are in therapy. While some anxiety in children is age appropriate and typical, that anxiety can sometimes get out of control. The out of control anxiety is generally when parents bring their child to a therapist. So how do you differentiate between the typical anxiety of starting a new school year, meeting new people versus a chronic, consistent issue? Listen in as Pam helps us reframe the worry monsters.
We are striving to make an impact in our world through creating conversations about topics that are important to you and yours.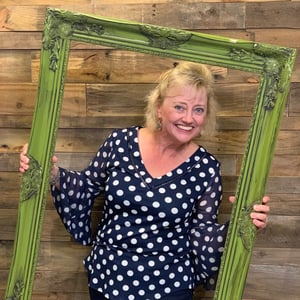 Our Guest:
Pam Dyson, MA, LPC-S, RPT-S is a licensed professional counselor supervisor and a registered play therapist supervisor specializing in working with children 3-12 years of age at her private practice in Plano, Texas. As the founder and director of the DFW Center for Play Therapy Training she provides workshops, supervision, and consultation services. Pam is a past recipient of the Association for Play Therapy Key Award for Professional Education and Training and serves as secretary for the APT Board of Directors.
Show Notes:
In this episode, we talked about:
Concerns parents have about their kids with anxiety
Differentiating between chronic anxiety and just a new experience
Helping kids navigate through their anxiety
Differences between trauma and anxiety; certain triggers
Exposing kids to certain experiences that they aren't comfortable with
Monster spray to keep the monsters away
Transferring anxiety from parent to child
Links and Resources Mentioned:
Follow Us:
Listen to this bonus Podcast episode now.
The reFRAMED podcast is created to educate, encourage, and inspire parents and professionals that have a love for children and want to meet their needs.
Where to subscribe: iTunes/Apple Podcast | Google Podcasts | Google Play | Stitcher | TuneIn | Spotify | RSS
Help Us Spread the Word! Please let your social media followers know about this podcast.
If you enjoyed this episode of the reFRAMED podcast, please head over to iTunes, leave a rating, write a review, and subscribe.
Now that you've heard about the taming those worry monsters, do you have further questions? Please email us at podcast@gladney.org and let us know.