Season 1: Episode 6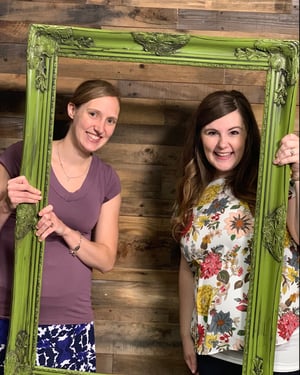 Emily Morehead, LPC, and Kobi Tobin, MSN, RNC-NIC, CPN, talk about reframing our thoughts on substance abuse during pregnancy. We hear from Kobi that there's no such thing as an addicted baby. The baby has a physical dependence to whatever the birth mother was taking. As an adoptive parent, ask for education and find out what the plan is from the medical team.
We are striving to make an impact in our world through creating conversations about topics that are important to you and yours.
Our Guest:
Kobi Tobin, MSN, RNC-NIC, CPN, is a certified neonatal and pediatric nurse. She graduated with her BSN from Sacramento State University (2012) and earned her MSN in Nursing Education from Midwestern State University (2017). She is passionate about caring for infants with NAS and their families in the NICU. Her Master's Degree, Evidence Based Practice Project, provided over 200 NICU nurses education on Neonatal Abstinence Syndrome and how to successfully interact with mothers with Substance Use Disorder (SUD).
Show Notes:
In this episode, we talked about:
Neonatal Abstinence Syndrome (NAS)
Women who are abusing substances during pregnancy
Care in the NICU
Adoption of children with the birth mother abusing drugs
The environment of the child after pregnancy
Research about adoption versus staying with a substance abuser
How NICU soothes and helps infants after pregnancy

skin to skin contact
soothing

The NICU nurse's role in the adoption process
Physical dependencies once the infant is born
Advice for women parenting a baby with NAS
Links and Resources:
NAS Resources from American Academy of Pediatrics
Follow Us:
Listen to this bonus Podcast episode now.
The reFRAMED podcast is created to educate, encourage, and inspire parents and professionals that have a love for children and want to meet their needs.
Where to subscribe: iTunes/Apple Podcast | Google Podcasts | Google Play | Stitcher | TuneIn | Spotify | RSS
Help Us Spread the Word! Please let your social media followers know about this podcast.
If you enjoyed this episode of the reFRAMED podcast, please head over to iTunes, leave a rating, write a review, and subscribe.
Now that you've heard what about adoption of children with the birth mother abusing drugs, do you have further questions? Please email us at podcast@gladney.org and let us know.