Season 1: Episode 10
Emily Morehead, LPC, and Bailey Guthrie, Gladney adoptive parent, and Ashley Whiteside, LMSW, talk about reframing the adoption journey through domestic infant adoption. Bailey and Ashley discuss the process of adoption, along with the emotions adoptive parents are likely going through and experiencing during and before the adoption journey. Bailey explains her story of loss and grief associated with her personal experience of her son's adoption process. Ashley gives adoptive parents advice on how to deal with the emotions surrounding adoption.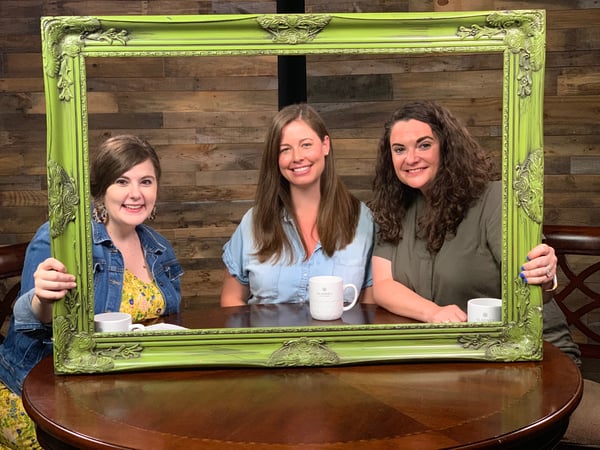 We are striving to make an impact in our world through creating conversations about topics that are important to you and yours.
Our Guest:
Ashley Whiteside is currently the manager of Gladney's domestic infant program. She has been at Gladney for fourteen years and is a licensed master's level social worker in Texas.
Bailey Guthrie is a proud adoptive mom of a two year old boy. She and her husband were never diagnosed with infertility, but have been on a journey of ups and downs and losses along the way.
Show Notes:
In this episode, we talked about:
Emotions adoptive parents are experiencing after walking through the doors of Gladney

loss or guidance with adoption

Bailey's journey through the adoption process with grief and loss
Different resources families can use to work through their grief and loss
Choosing the option of adoption and knowing the right time to adopt
Telling your caseworker about previous losses and how they can make the process better
Bumps and triggers adoptive families can experience on their journey
How to cope with getting matched and the match falling through
Questioning the path of adoption and the confusion that comes with it
Sharing Bailey's adoption journey with family and friends
Links and Resources Mentioned:
Follow Us:
Listen to this bonus Podcast episode now.
The reFRAMED podcast is created to educate, encourage, and inspire parents and professionals that have a love for children and want to meet their needs.
Where to subscribe: iTunes/Apple Podcast | Google Podcasts | Google Play | Stitcher | TuneIn | Spotify | RSS
Help Us Spread the Word! Please let your social media followers know about this podcast.
If you enjoyed this episode of the reFRAMED podcast, please head over to iTunes, leave a rating, write a review, and subscribe.
Now that you've heard about the adoption journey and adoption process, do you have further questions? Please email us at podcast@gladney.org and let us know.