Season 1: Episode 7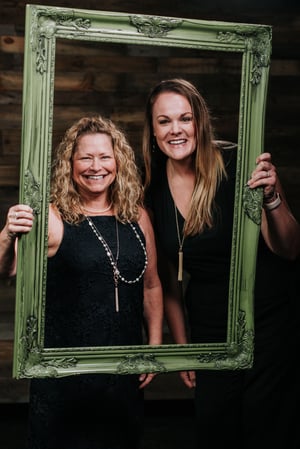 Emily Morehead, LPC, Connie Avila and Ashley Scott talk about how to navigate the in's and out's of the teenage brain in today's world. As daunting as understanding red flags in your teenager's behavior and the huge role of social media in their life may feel, it is tackling these types of tricky issues that will open up the crucial line of communication between you and your teen. Whether your child is struggling with a mental health disorder or perhaps just feeling overwhelmed, this discussion was created with you and your child in mind as you attempt to step into this incredible phase of life together with the tools needed to look back on these teen years with a smile on your face.
We are striving to make an impact in our world through creating conversations about topics that are important to you and yours.
Our Guests:
Dr. Connie Siciliano Avila is a licensed psychologist and professional counselor supervisor. She completed her Ph.D. in Counseling Psychology at Texas Women's University. She has worked in clinical (psychiatric hospital and addiction residential) and non-clinical (university counseling and private practice) settings. Currently, Dr. Connie provides psychological services in her private practice at MindSprouts Personal Growth Therapy, LLC and Deer Oaks. Most recently, at University Behavioral Healthcare of Denton, she was Trauma Program Director for the inpatient unit. Previously, at Timberlawn Mental Health System in Dallas, she acted as an administrator of the Trauma Partial Hospitalization Program under the direction of Colin A. Ross, MD. Also, she acted as a case manager at Santé Center for Healing to obtain addiction treatment experience. She has experience working with teens, adults, couples, families, and groups. Lastly, she provides multiple services, such as supervision, consultations, presentations, and contract work.
Ashley Scott, MS, LPC, RPT, is a Registered Play Therapist specializing in Play Therapy and Activity Therapy for children and pre-teens with a variety of emotional and behavioral difficulties. Ashley also works frequently with adolescents and adults in the context of traditional psychotherapy. Experienced in treating individuals who are suffering from trauma and/or wishing to develop more robust coping skills, Ashley employs a variety of interventions to aid her clients in developing mindfulness, distress tolerance, emotion regulation, and interpersonal effectiveness.
Ashley earned her Master's Degree in Counseling from Southern Methodist University, where she trained in Play Therapy, Filial Therapy, Activity Therapy, Group Counseling, and Crisis Intervention. Having trained at various outpatient and inpatient settings, she has provided individual and family-based intervention for children, adolescents, and adults across a variety of settings.
Show Notes:
In this episode, we talked about:
What to know about caring for a teen and helping them become resilient.
What to know about parenting teens with addiction
How to avoid being an overbearing helicopter parent
The importance and power of listening to your teen
Navigating your teen's technology and social media usage
The red flags signaling when your teen might be in danger and steps to creating an action plan
How to feel empowered as a parent getting to know your child in this next phase of life
Developing open communication with your teen
Links and Resources Mentioned:
Additional Resources:
NON-HOTLINES
Texas Community Resources: dial "211"
Treatment Referral Routing Service: 1-800-662-help (4357)
WEBSITES
HealthReach: Multiple languages
National Institute of Mental Health
Suicide Prevention Resource Center
HOTLINES
Crisis Text Line: Available 24/7
Text "HOME" to 741-741
National Suicide Prevention Lifeline:
1-800-273-TALK (8255)
Veterans Crisis Line:
1-800-273-8255, press 1
En Español: 1-888-628-9454
Deaf/Hard of hearing: 1-800-799-4889
National Suicide Hotline 1-800-784-2433
Follow Us:
Listen to the Podcast episode now.
The reFRAMED podcast is created to educate, encourage, and inspire parents and professionals that have a love for children and want to meet their needs.
Where to subscribe: iTunes/Apple Podcast | Google Podcasts | Google Play | Stitcher | TuneIn | Spotify | RSS
Help Us Spread the Word! Please let your social media followers know about this podcast.
If you enjoyed this episode of the reFRAMED podcast, please head over to iTunes, leave a rating, write a review, and subscribe.
What do you think? What are your thoughts on the teenage brain and talking with your teen about tricky issues? Please email us your comments to podcast@gladney.org.