Season 1: Episode 11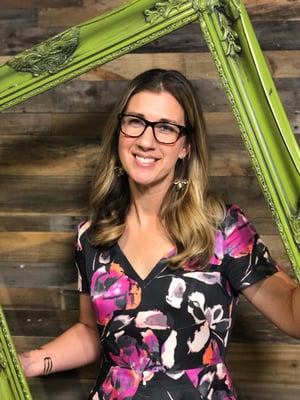 Emily Morehead, LPC, and Mary Kathryn Nader, LPC, talk about reframing the ways we help grieving children at the school system. This episode covers a multitude of ways that parents and teachers can work together in order to help these grieving kids navigate the heavy life changes they are experiencing and implement coping mechanisms that work specifically for them. The resources given will not only help reframe our response to grieving children, but also the community response to these special children as a whole.
We are striving to make an impact in our world through creating conversations about topics that are important to you and yours.
Our Guest:
Mary Kathryn Nader is a grief expert and a second time guest to the reFramed podcast. Her insight on helping children navigate their grief in schools and communities have time and time again proven to be effective and is backed up by her extensive experience and knowledge of the counseling world.
Mary Kathryn Nader is a Licensed Professional Counselor who is passionate about helping grieving families. With her previous experience working at The WARM Place, a grief support center for children and families in Fort Worth, and now her experience helping grieving families in private practice, she is honored to return to Gladney University to present to school professionals about ways they can help grieving kids. She is the owner of Hope Counseling and Consulting Services, PLLC, and she meets with clients of all ages at her office in Weatherford, Texas. Mary Kathryn provides workshops for community groups, schools, and church staff about grief. She is a member of the National Alliance for Grieving Children and the American Counseling Association.
Show Notes:
In this episode, we talked about:
What grief can look like in children and symptoms for parents, teachers, and other community professionals to look for.
How to retrain our brains to respond to grief in children in the best way for them.
Navigating how much of your child's story to share with their teachers and leaders and what to protect.
What to do if you are a parent experiencing grief and trying to help your grieving child at the same time.
How to help a child who does not want to open up about their grief and would rather withdraw than talk about what they are feeling.
How to open up a line of communication with a grieving child to talk about their grief.
Learning what coping mechanisms work best for your child and finding ways to implement those into their everyday life.
Tools and resources in the community that can benefit children who are grieving.
Links and Resources Mentioned:
Follow Us:
Listen to this bonus Podcast episode now.
The reFRAMED podcast is created to educate, encourage, and inspire parents and professionals that have a love for children and want to meet their needs.
Where to subscribe: iTunes/Apple Podcast | Google Podcasts | Google Play | Stitcher | TuneIn | Spotify | RSS
Help Us Spread the Word! Please let your social media followers know about this podcast.
If you enjoyed this episode of the reFRAMED podcast, please head over to iTunes, leave a rating, write a review, and subscribe.
Now that you've heard what about the tools we can use to assist students in the classroom deal with grief, do you have further questions? Please email us at podcast@gladney.org and let us know.