In Person or Virtual Attendance Options
July 21, 2022, 1 pm to 2:30 pm CDT
Providing exceptional service is paramount for a successful organization. But what happens when our service falls short? How do we handle dissatisfied clients? Come learn about Service Recovery and the process of not only restoring our client's satisfaction, but also strengthening our relationships with them.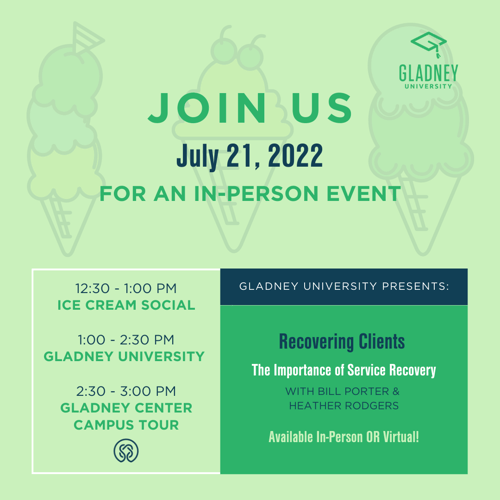 Speaker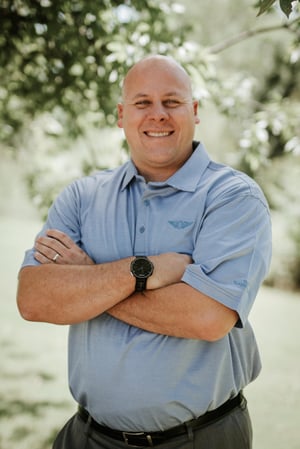 Bill Porter, MA has 20 years of experience in providing counseling, support and advocacy to at-risk children, youth, and families. Bill joined the Gladney Family in 2013 and he spends most of his time leading his team in providing "best practices" to adoptees, birth families and adoptive families. Bill has been trained through the Trust-based Relational Intervention TBRI® at Texas Christian University and has provided clinical supervision and consultation in evidenced based programming. Bill received his Bachelors of Arts in Religion from Southern Nazarene University and his Masters of Education in Counseling from North Texas University.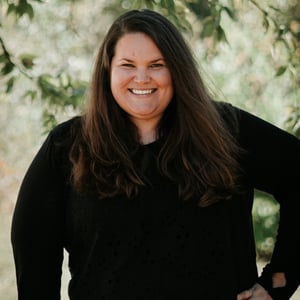 Heather Rogers is a Licensed Professional Counselor in the state of Texas as well as a TBRI practitioner. She has over 16 years of adoption experience. For many years she worked closely with expectant Moms and birth parents navigating the intricacies of adoption. She has been honored to walk with many women in their grief through their adoption journey. Heather is currently the Supervisor of the Gladney Home Residential Program which is a group home that creates a safe and nurturing environment for teenage girls currently in the foster care system. The program focuses on helping the youth heal from their trauma and prepare for adoption. Heather is committed to helping her clients know their value and worth.
FAQs
Are Continuing Education Units (CEUs) provided through this training?
We are happy to offer .15 social work and counseling CEUs. Certificates of Completion of 1.5 contact hour is also available for all attendees.
Is this event virtual?
Yes AND In Person. We encourage attendees to attend in person at Gladney Center for Adoption, 6300 John Ryan Drive, Fort Worth, TX. If that is not an option, the event will be broadcast on ZOOM at the same time.
Will the event be recorded?
Yes. The event will be recorded.
Where can I find other Gladney University trainings?
Visit GladneyUniversity.com for all upcoming trainings. You can also sign up to be notified by email.
Register for Recovering Clients - the Importance of Service Recovery