June 7, 2022, 1 to 2 p.m. CDT
QPR stands for Question, Persuade, and Refer — the 3 simple steps anyone can learn to help save a life from suicide. This evidence-based training course teaches you how to recognize the warning signs of suicide, offer hope to people in crisis, and get help to save a life. Suicide is the 2nd leading cause of death in Texas ages 15-34 and the 3rd leading cause of death for kids 10-14. With a 55% increase in suicide in Tarrant County in the last 20 years, this is training every citizen needs now.
Speaker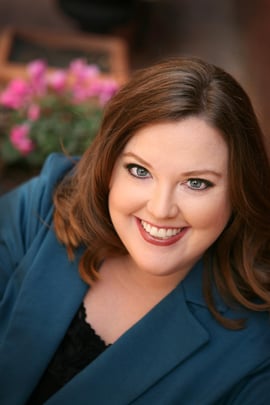 Kristi Wiley, MFA is the Program Director for The Jordan Elizabeth Harris Foundation in Fort Worth, TX. Kristi is QPR (Question, Persuade, Refer) certified and has trained more than 5,000 people to be gatekeepers and recognize the warning signs for suicide. She is also a Hope Squad Master Trainer, training under Dr. Greg Hudnall, Founder of Hope Squad. In Tarrant County, she currently provides program and implementation support for 89 Hope Squad campuses across 9 districts.
Kristi graduated from the University of Alabama with an M.F.A. in Theatre Management. After graduating from UA, she co-founded and was the Managing Director of Duke City Repertory Theatre in Albuquerque, NM. Before receiving her graduate degree, she was a teacher at the Texan's Can Academy, a school for at-risk youth, lived and worked in NYC, and even enjoyed a stint studying with the Royal Shakespeare Company in Stratford-Upon-Avon, UK.
When she isn't working, Kristi enjoys going to the theater, reading and Taco Tuesday. Her coolest title, however, is Mommy to her beautiful and spirited daughter, Layla Jan.


FAQs
Are Continuing Education Units (CEUs) provided through this training?
We are happy to offer .1 social work and counseling CEUs. Certificates of Completion of 1 contact hour is also available for all attendees.
Is this event virtual?
Yes. The event will be broadcast on ZOOM.
Will the event be recorded?
No. The event will not be recorded.
Where can I find other Gladney University trainings?
Visit GladneyUniversity.com for all upcoming trainings. You can also sign up to be notified by email.
Register for QPR-Question, Persuade, Refer