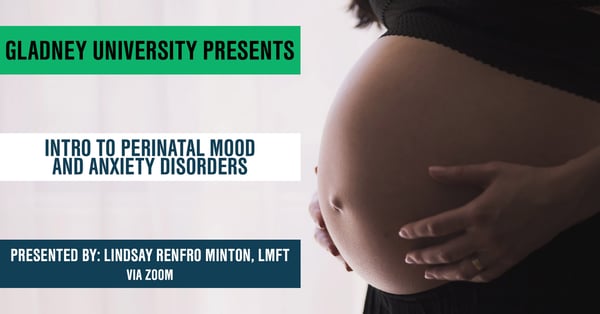 Perinatal mood and anxiety disorders affect 1 in 7 moms and 1 in 10 dads. Learn how to recognize the risk factors and set up preventative measures for the populations you serve. Explore simple screening tools to identify those who meet criteria for a mood or anxiety disorder. Discover resources for professional help, and learn when and how to refer those with a positive screen.
Speaker
Lindsay Minton is a Knoxville, TN native who completed her Bachelor of Arts in Psychology at the University of Tennessee before moving to Pasadena, California to study Marriage and Family Therapy. Lindsay earned her Master of Science in Marital and Family Therapy at Fuller Theological Seminary. Lindsay loves baking pies, cheering on the Vols, and going on adventures with her husband, son, and pug.
Lindsay is a certified Restoration Therapist, which guides her approach in working with clients of all ages and issues. Restoration Therapy is all about helping people escape the cycle of conflict that can easily turn them into their worst selves when painful feelings arise. Restoration therapists will help you map your pain cycle and map a way out, so you can regulate those difficult emotions and stay on track. In working with Lindsay, you can expect to identify longstanding patterns of interaction that may hinder current relationships and begin to reshape those patterns into a more healthy and whole self.
In addition to her work in therapy, Lindsay is also trained as a MarriageStrong facilitator and Family Wellness educator and enjoys leading and teaching groups.
FAQs
Are Continuing Education Units (CEUs) provided through this training?
We are happy to offer .15 social work and counseling CEUs. Certificates of Completion with 1.5 contact hours are also available for all attendees.
Is this event virtual?
Yes. The event will be broadcast on ZOOM.
Will the event be recorded?
Yes
Where can I find other Gladney University trainings?
Visit GladneyUniversity.com for all upcoming trainings. You can also sign up to be notified by email.