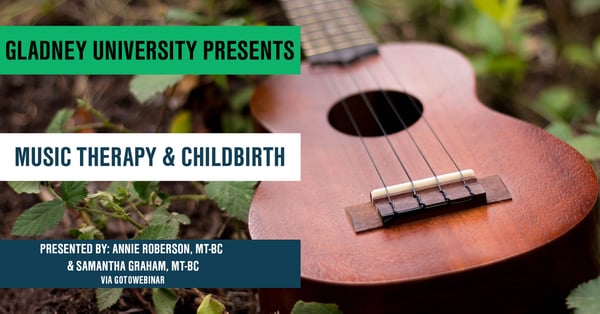 October 6, 2020
1:00 - 2:30 pm CDT
From nursery rhymes to lullabies, music is among the first sounds our babies hear. Parents interested in using music during pregnancy and childbirth often find more questions than answers in their search for information: "Does Mozart really make my baby smarter? Does my baby recognize my voice while in the womb? How can music help me during labor?"

Board-certified music therapists specializing in childbirth and pregnancy are here to answer all of these questions and more. By the end of this presentation, participants will learn how music therapists can assist the pregnancy and childbirth process, how music affects the brains of parents and childbirth during birth, and how you can use music in your own pregnancy.
Speakers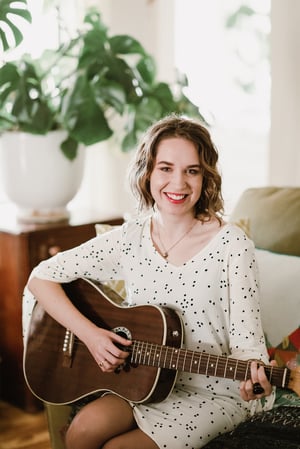 Samantha Graham, MT-BC , Sound Birthing Music Therapy Assisted Childbirth Specialist, completed her music therapy coursework and minor in psychology at Sam Houston State University. Sammi􀂶s primary instrument is voice and she was able to cultivate her talents with SHSU's Chorale and Opera Theatre.
Sammi's clinical experience includes working with: children and adolescents with learning disabilities, adolescents and adults in psychiatric care, adults with substance use disorder, adults in neurorehabilitation centers, and individuals of all ages with intellectual and developmental disabilities.

Sammi became a Sound Birthing Music Therapy Assisted Childbirth Specialist in July of 2019 and is eager to use her knowledge to support families throughout the birth process.
Sammi is passionate about continuing education and aspires to become a certified doula, counselor, and Neurologic Music Therapist in order to enhance her practice. Sammi also aspires to continue performing in some capacity.
Sammi enjoys living in Fort Worth and is thrilled to be part of the Heart and Harmony team!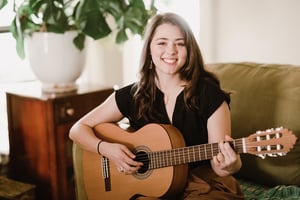 Annie Roberson, MT-BC, Neonatal ICU Music Therapist, Sound Birthing Music Therapy Assisted Childbirth Specialist, completed her music therapy coursework at the University of Alabama with a primary instrument of trumpet. Annie completed her internship with Heart and Harmony in the fall of 2018. She is a professional member of Autistic Self-Advocacy Network (ASAN).
Annie's clinical experience includes NICU infants, birthing families, children, teens, and
adults with intellectual and developmental disabilities, children and teens with emotional and behavioral disorders, adults in oncology units, and adults with dementia in memory care units.
In her free time, Annie enjoys watching the Nashville Predators play hockey, the Alabama Crimson Tide win national championships, crocheting, and being in the great outdoors. Born and raised in Nashville, TN, Annie is thrilled to serve the DFW community with the incredible team of Heart and Harmony therapists!
FAQs
Are Continuing Education Units (CEUs) provided through this training?
We are happy to offer .15 social work and counseling CEU for live viewers. Certificates of completion with 1.5 contact hours are available for all attendees.
Is this event virtual?
Yes. The event will be broadcast on GoToWebinar.
Will the event be recorded?
Yes
Where can I find other Gladney University trainings?
Visit GladneyUniversity.com for all upcoming trainings. You can also sign up to be notified by email.
Sign Up To Reserve Your Place on GoToWebinar