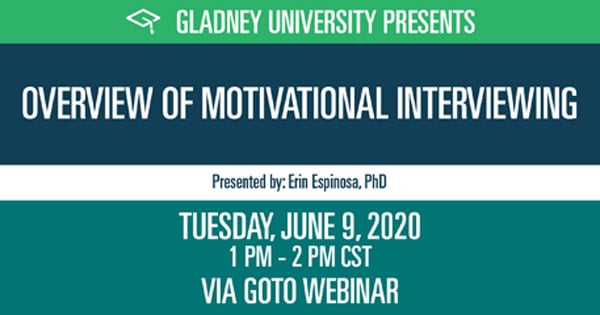 Motivational Interviewing (MI) is a form of collaborative conversation for strengthening a person's own motivation and commitment to change. It is a strategy or approach human service workers can use to explore and address the problem of ambivalence about change by paying particular attention to the language of change. Upon completion of this webcast, participants will be able to (1) identify the stages toward learning MI, (2) understand the value of the approach, and (3) practice some of the specific skills to begin learning how to do MI.
Speaker
Erin M. Espinosa, PhD, joined National Council on Crime & Delinquency in 2019 as a senior researcher. Prior to joining NCCD, she served as the Director of the Texas Center of the Institute for Innovation and Implementation out of the University of Maryland's School of Social Work, and as a consultant for the Child, Adolescent, and Family Branch's (CAFB) Children's Mental Health Initiative (CMHI) of the Substance Abuse and Mental Health Services Administration (SAMHSA). She began her career in social justice practice as a case manager at an all-girls juvenile justice facility and then served as a juvenile probation officer before moving on to the state juvenile justice agency in Texas.

In her more than 20 years working in and researching child- and family-serving systems at the local, state, and national levels, Erin has published widely, presented research findings, conducted trainings, provided technical assistance, and undertaken or directed a wide range of implementation- and research-related efforts in juvenile justice and children's mental health. Her primary research interest is in using and translating data to bridge research to policy and practice.
FAQs
Are Continuing Education Units (CEUs) provided through this training?
We are happy to offer 1 social work and counseling CEUs for live viewers. Certificates of completion are available for all attendees.
Are there ID or minimum age requirements to enter the event?
No minimum age and you do not have to provide your ID to gain entrance.
Will the event be recorded?
Yes
Sign Up To Reserve Your Place