Bonus: Foster Care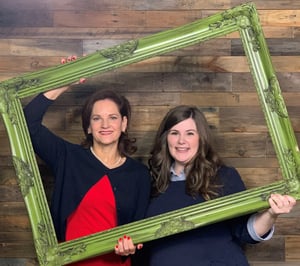 Emily Morehead, LPC, and Heidi Bruegel Cox, JD, talk about Heidi's passion project -- foster care. Gladney has a great project going on right now. We are trying to get as many children out of foster care as possible. Once the plan is adoption for the child, we want to help those children find homes as soon as possible.
At Gladney, we believe every child needs a place to call home and people to call family. Forever. Together, we can ensure children have permanent, loving, and caring families, because every child deserves them.
Our Guest:
Heidi Bruegel Cox is the Executive Vice President and General Counsel for the Gladney Center for Adoption in Fort Worth, Texas, and has worked as an attorney in the field of adoption for over 29 years. Heidi is a Fellow with the American Academy of Adoption Attorneys, has written numerous articles, has appeared on several television programs highlighting adoption, and serves on many committees focused on family law and child welfare.

As a child advocate, Heidi is active in educating the public and promoting legislative initiatives to protect children and support positive adoption practices. She is also involved with adoption at the national level, serving as Vice Chair for the National Council for Adoption.

Heidi previously served as a gubernatorial appointee to the Texas Adoption Review Committee which examined the child welfare system, seeking solutions to remove barriers to adoption for children in foster care. Heidi has also served on the board member of the Family Law Council, which supports the efforts of the Family Law Section of the State Bar of Texas.

In the international arena, Heidi has assisted with agency placements from Asia, Eastern Europe, Africa and Latin America.
Show Notes:
In this episode, we talked about:
Gladney's Foster Adoption Program (New Beginnings) meets several goals for the State of Texas in regards to foster children:

Children need to be out of foster care and in their forever family as soon as possible.
There's a capacity problem. If we can get the children who are legally free into forever homes and out of foster homes, we would have homes available for other foster children.

Every state has a different foster process. The courts have different requirements and different qualifications relating to the child's plan. The timeline can be eleven months to three years before a decision is made.
Our goal at Gladney is to empower parents to make the best decision for their children and to watch that flow and flourish for the child.

It takes around a three-year long process for adoption of the child if the child is in foster care. If the birth parent makes the adoption plan, it's immediate. It completely changes the paradigm for the mother and the child.
Discussed the difference between a voluntary adoption plan versus a plan made by the court to terminate parental rights and have the child placed for adoption without the choice or input of the birth family.
In a voluntary adoption plan, the birth mother has a different experience where she is empowered to make decisions for her child versus having the decision taken out of her hands.
Some children are removed from the birth family at birth or at different times during their lives based on what's going on with the birth family.

Some of these children have been in and out of foster care 10 to 15 times with as many foster homes. There is nothing that is totally stable in these children's lives. The system creates an unstable environment for foster children.

Gladney's goal is to identify adoptive families with the goal of straight adoption (the child's parental rights have been terminated). We are not looking for families that have multiple foster children and they might adopt one of those children.
Heidi's advice for families considering this program:

Get a lot of education prior to placement of the child in the home.

Gladney has an orientation, PAT training where you can hear what types of backgrounds we are currently seeing, and Pathways trainings.

Talk to other families who have been down this path.
Take advantage of every piece of training you can get after the child is in the home. Gladney University trainings are available every month to assist families in parenting children from hard places.

There are many ways to get involved in helping to make changes with the foster care system:

Court appointed special advocates (CASA volunteers)
Care for adoptive families within your faith home - be a respite, bring them food, gift cards, do something active, etc.
Contact a local child placing agency in your area and ask how you can help.

Next steps Gladney is taking to change the system:

Make sure that we have it right within Gladney.
Tools to help families read the children's files from CPS.
Help the State come up with a way to quickly match a child with the best family.
Work as a partner with other agencies so we're not reinventing the wheel but working together in the best interest of the child.

The new Gladney Home:

Gladney asked the State of Texas what the needs were in the foster care system.
The State said finding homes for teenage girls is a large need.
Gladney opened the doors to our maternity home where there wasn't a large demand for and is now available for teen girls in the foster care system who have a desire to be adopted. In this way, our team is able to get to know her and advocate in finding the best family for her that meets her needs.
Gladney's goal is that every child has permanency through a stable, caring, healing family. Whether they're in their birth family or an adoptive family, we have the goal for every child to have a permanent home so they are not aging out of foster care.
Links and Resources Mentioned:
Follow Us:
Listen to this bonus Podcast episode now.
The reFRAMED podcast is created to educate, encourage, and inspire parents and professionals that have a love for children and want to meet their needs.
Where to subscribe: iTunes/Apple Podcast | Google Podcasts | Google Play | Stitcher | TuneIn | Spotify | iHeartRadio | RSS
Help Us Spread the Word! Please let your social media followers know about this podcast.
If you enjoyed this episode of the reFRAMED podcast, please head over to iTunes, leave a rating, write a review, and subscribe.
Now that you've heard about Gladney's foster adoption program, do you have further questions? Please email us at podcast@gladney.org and let us know.