January 25, 2022 | 1 pm to 2 pm CT
Parenting a child, whether 2 months old or 20 years old, is one of the hardest things to do.  Most of us
parent our child the way we were parented.  We often say something like "well it worked for me".  However, in the last ten years or so, there has been an explosion of new information on neurobiology and how is connects to child development and parenting.  It has literally transformed our understanding of children, their
behaviors
and their needs.  No longer does effective parenting have to be such a mystery.  Come and learn about the three critical parts of every child's neurobiology and why it is so important to address and understand each part as a parent.  We also will show how attunement to the neurobiology of a child is the underpinnings to a healthy relationship (aka attachment).
Speaker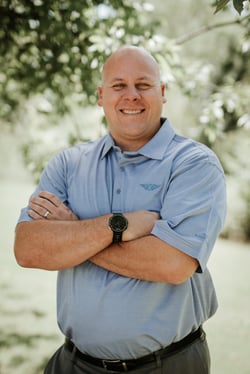 Bill Porter, MA has 20 years of experience in providing counseling, support and advocacy to at-risk children, youth, and families. Bill joined the Gladney Family in 2013 and he spends most of his time leading his team in providing "best practices" to adoptees, birth families and adoptive families. Bill has been trained through the Trust-based Relational Intervention TBRI® at Texas Christian University and has provided clinical supervision and consultation in evidenced based programming. Bill received his Bachelors of Arts in Religion from Southern Nazarene University and his Masters of Education in Counseling from North Texas University.
FAQs
Are Continuing Education Units (CEUs) provided through this training?
We are happy to offer .1 social work and counseling CEUs for those who attend. Certificates of Completion of 1 contact hours per workshop is also available for all attendees.
Is this event virtual?
Yes. The event will be broadcast on ZOOM.
Will the event be recorded?
Yes.
Where can I find other Gladney University trainings?
Visit GladneyUniversity.com for all upcoming trainings. You can also sign up to be notified by email.
Register for Keeping the Brain in Mind: Neurobiology and Parenting