June 15, 2023, 10:00 am - 11:00 am CT
Healthcare Practitioners, this training is for you! Unbound North Texas is committed to equipping you to recognize the signs of human trafficking and respond appropriately. Raising Awareness: Identifying and Responding to Human Trafficking in a Clinical Setting is approved by the Texas Health and Human Services Commission, and upon completion of attending the training and follow-up survey, healthcare practitioners will receive 1 hour Human Trafficking training, meeting their requirement set forth by House Bill 2059.
Speakers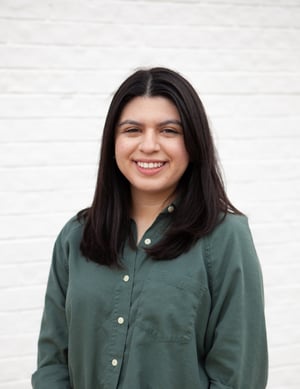 Paola Chavez serves as the Community Outreach Coordinator for Unbound Now North Texas. She is passionate about igniting communities in anti-human trafficking efforts by providing training for identifying and responding to human trafficking. Prior to her role, she has direct experience at The Underground 24/7 Drop-in Center assisting in crisis response and case management for youth at risk or experiencing human trafficking. Paola leads the Outreach Committee of the Tarrant County Human Trafficking Task Force. She holds a bachelor's degree in Psychology and a bachelor's degree in Criminal Justice from the University of Texas at Arlington. In her free time, she loves to hike with her dog and explore new food places.
FAQs
Are Continuing Education Units (CEUs) provided through this training?
We are happy to offer .10 social work and counseling CEUs. Certificates of Completion of 1 contact hours is also available for all attendees.
Is this event virtual?
Yes. The event will be broadcast on ZOOM.
Will the event be recorded?
No
Where can I find other Gladney University trainings?
Visit GladneyUniversity.com for all upcoming trainings. You can also sign up to be notified by email.
Raising Awareness: Identifying and Responding to Human Trafficking in a Clinical Setting