Awareness saves lives! Human Trafficking happens right in front of our eyes, but through awareness, we can learn to identify and respond appropriately. Unbound's presentation provides an opportunity to understand how traffickers lure and trap victims, risk factors that can lead to exploitation, and what resources are available in our area. We can work together to end human trafficking here!
Speaker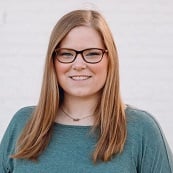 Larinda Smith is the Director of Community Outreach for UnBound Fort Worth. Her position with UnBound involves working towards youth prevention and training Education and Medical professionals on identifying and responding to victims of human trafficking. Larinda enjoys speaking to audiences of all ages and is thankful for opportunities to bring awareness to and help identify Human Trafficking in the community. As more people are empowered with knowledge, more victims are being rescued. UnBound's mission is to mobilize local communities to fight human trafficking through prevention & awareness, professional training, and survivor advocacy. Its advocacy program serves minors rescued from sex trafficking in Tarrant County and has been endorsed by the Governor's Child Sex Trafficking Team.

FAQs
Are Continuing Education Units (CEUs) provided through this training?
We are happy to offer 1 social work and counseling CEU for live viewers. Certificates of completion are available for all attendees.
Is this event virtual?
Yes. The event will be broadcast on GoToWebinar.
Will the event be recorded?
Yes
Where can I find other Gladney University trainings?
Visit GladneyUniversity.com for all upcoming trainings. You can also sign up to be notified by email.
Sign Up To Reserve Your Place on GoToWebinar