Loving, Caring, Trained Families
The Gladney Center for Adoption is grateful to have loving, caring, trained families that take care of babies in their own homes until they're ready for their forever home. We call these families "Transitional Care Families."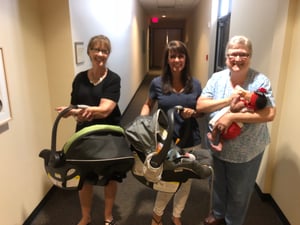 These families volunteer their time, their home, their family. They do not receive pay for their efforts -- just lots of love and cuddles.
At this time, Gladney's intake for Transitional Care parents is closed. If you would like to provide diapers, wipes, etc. for the Transitional Care parents to use, please see their wish list on Amazon.com.
Please note: At this time, we do not have a need for new Transitional Care parents.
Tell Me More About Becoming A Transitional Care Family