Dr. Murali will help you understand genetics by providing a brief overview of basic genetics, talking about various genetics tests and how they differ, briefly touching on possible pitfalls in direct to consumer genetic tests, and outlining reasons why a child may benefit from genetic testing. Ultimately, understanding genetics helps us understand how children may adopt traits from their biological parents, how they may not, and how we can use genetics to help children thrive.
Speaker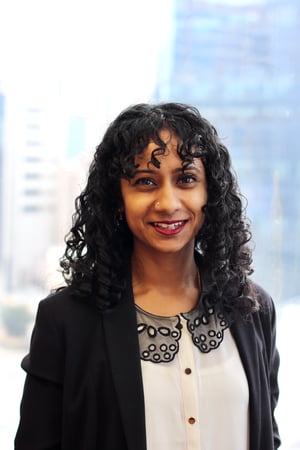 Dr. Chaya Murali is a pediatric geneticist working at Texas Children's Hospital, where she sees patients with a wide array of suspected or diagnosed genetic disorders. Her interest in genetics blossomed when she was a teenager, and her work is characterized by a deep interest in family dynamics and inheritance, both biological and otherwise. Dr. Murali's research focuses on quality of life, patient-reported outcomes, and other psychosocial aspects of living with a genetic disorder, for both affected children and their families. She is passionate about educating healthcare professionals, students, and laypeople on genetics topics. In addition to her clinical, research, and education work, Dr. Murali is a published personal essayist. Her written work focuses largely on the immigrant experience, family, inheritance, and identity.
FAQs
Are Continuing Education Units (CEUs) provided through this training?
We are happy to offer 1 social work and counseling CEU for live viewers. Certificates of completion are available for all attendees.
Is this event virtual?
Yes. The event will be broadcast on GoToWebinar.
Will the event be recorded?
Yes
Where can I find other Gladney University trainings?
Visit GladneyUniversity.com for all upcoming trainings. You can also sign up to be notified by email.
Sign Up To Reserve Your Place on GoToWebinar