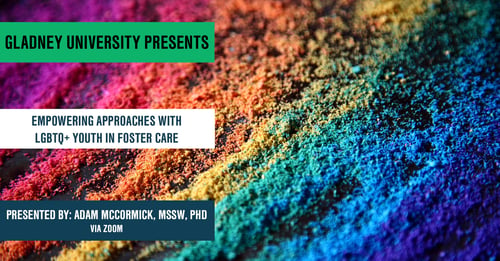 July 20, 2021, 10:00 a.m. to 11:30 a.m. CDT
The current presentation seeks to better equip practitioners to provide empowering services and interventions to LGBTQ+ youth in the child welfare and juvenile justice systems. Specific attention will be given to the dynamics that contribute to the overrepresentation of LGBTQ+ youth and their experiences in care. Additionally, this presentation will examine the critical role of family and foster family acceptance. The presenter will also explore the added vulnerabilities of LGBTQ+ youth to homelessness and trafficking. Specific attention will be given to using an intersectional approach to look at the experiences of LGBTQ+ youth of color. This workshop will utilize an interactive and experiential approach to explore a number of factors associated with the well-being and safety of LGBTQ youth in care.
Speaker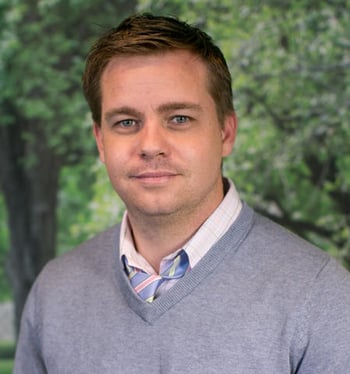 Adam McCormick, MSSW, PhD is associate professor of Social Work at St. Edward's University in Austin, TX. He teaches courses in child welfare and social work with families. He has a number of research interests, including LGBTQ youth in the child welfare system, the relationship rights of siblings in foster care, the intersections of child welfare and immigration, and masculinity and violence. Dr. McCormick is the author of the books LGBTQ youth in the foster care system: Empowering approaches to an inclusive system of care and Supporting LGBTQ youth in foster care: A guide for foster caregivers. He is currently working on a book project that explores the impact of harmful masculinity on boys and young men and what social workers can do to address these issues in practice. He is a frequent contributor to a number of media outlets on a range of topics related to social work.
FAQs
Are Continuing Education Units (CEUs) provided through this training?
We are happy to offer .15 social work and counseling CEUs. Certificates of Completion of 1.5 contact hour is also available for all attendees.
Is this event virtual?
Yes. The event will be broadcast on ZOOM.
Will the event be recorded?
Yes, and the recording can be viewed on Gladney University's YouTube Channel.
Where can I find other Gladney University trainings?
Visit GladneyUniversity.com for all upcoming trainings. You can also sign up to be notified by email.
Register for Empowering Approaches with LGBTQ+ Youth in Foster Care