October 20, 2022, 1:00 pm to 2:30 pm CT
This training will inform healthcare providers, patients, and all who are interested in related matters about several current challenges facing patients and providers. The history of maternal/ gynecological healthcare, disability access, and low socioeconomic status healthcare options will be discussed. Particular interest will be given to the intersectionality of race and gender regarding the Black maternal/infant mortality rate, and why this group sees such poor outcomes regardless of education level or socioeconomic status. Participants will learn about the true cause of disparity in healthcare treatment along with what is needed to make healthcare equitable.
Speaker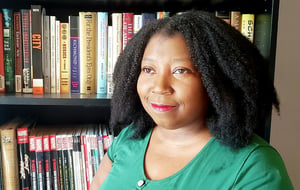 Ebony Mack hails from NYC where she received a BA in psychology from City University of New York. She obtained her MSW from Virginia Commonwealth University in 2018 and was honored to be the speaker at the ceremony for her graduating class in Social Work. She also became a member of the Phi Alpha honor society that year.

Ebony's perspective is derived from being an adoptive parent, an adoptee, and a social worker. She has over fifteen years of professional experience that includes seven years helping families and children navigate the journey of adoption. She is a proud mom of her 22 year old son, who came to her family at age 17, and her daughter, who was just born in December 2018.


FAQs
Are Continuing Education Units (CEUs) provided through this training?
We are happy to offer .15 social work and counseling CEUs. Certificates of Completion of 1.5 contact hours is also available for all attendees.
Is this event virtual?
Yes. The event will be broadcast on ZOOM.
Will the event be recorded?
No
Where can I find other Gladney University trainings?
Visit GladneyUniversity.com for all upcoming trainings. You can also sign up to be notified by email.
Register for Cultural Competency in Healthcare