October 25, 2022, 10:00 am to 11:30 am CT
Bias is universal. We all have bias whether it is 'towards' people like us or 'against' people who are not like us. Despite these universal truths, addressing and limiting our bias to prevent us from harming each other still feels elusive. This training seeks to answer the following questions:
How does bias form?
How can I lessen my own bias?
What should I do if I have accidentally offended someone?
Should I be worried about "cancel culture"?
Answers to these questions and more will be addressed!
Speaker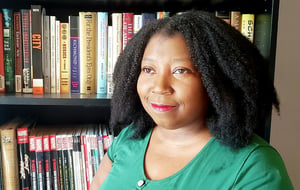 Ebony Mack hails from NYC where she received a BA in psychology from City University of New York. She obtained her MSW from Virginia Commonwealth University in 2018 and was honored to be the speaker at the ceremony for her graduating class in Social Work. She also became a member of the Phi Alpha honor society that year.

Ebony's perspective is derived from being an adoptive parent, an adoptee, and a social worker. She has over fifteen years of professional experience that includes seven years helping families and children navigate the journey of adoption. She is a proud mom of her 22 year old son, who came to her family at age 17, and her daughter, who was just born in December 2018.


FAQs
Are Continuing Education Units (CEUs) provided through this training?
We are happy to offer .15 social work and counseling CEUs. Certificates of Completion of 1.5 contact hours is also available for all attendees.
Is this event virtual?
Yes. The event will be broadcast on ZOOM.
Will the event be recorded?
No
Where can I find other Gladney University trainings?
Visit GladneyUniversity.com for all upcoming trainings. You can also sign up to be notified by email.
Register for Bias