Bonus: Q&A Ep. 1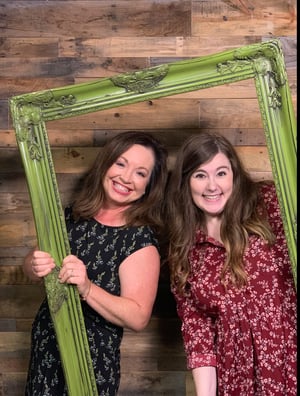 Emily Morehead, LPC, and Jennifer Lanter answer questions from our podcast listeners that they have asked about adoption in general and adoption at the Gladney Center for Adoption.
At Gladney, we believe every child needs a place to call home and people to call family. Forever. Together, we can ensure children have permanent, loving, and caring families, because every child deserves them.
Our Guest:
Jennifer Lanter is the Vice President of Communications for the Gladney Center for Adoption. Jennifer provides a unique and engaging perspective on the subject of adoption and has worked in the adoption field for over 20 years. In addition to her professional experience with adoption, Jennifer and her family adopted a precious son.
As a Fort Worth native, Jennifer Lanter received a Bachelor of Arts in Communication from the University of Texas in Arlington. She began her career at the Gladney Center and has since dedicated her career to creating bright futures through the miracle of adoption.
Jennifer has extensive media experience and has worked with People magazine, Oprah Winfrey Network, Lifetime, MTV, Washington Post, New York Times and several other media outlets. Jennifer is passionate about public speaking and loves the message of hope and adoption across the world!
Links and Resources Mentioned:
Follow Us:
Listen to this bonus Podcast episode now.
The reFRAMED podcast is created to educate, encourage, and inspire parents and professionals that have a love for children and want to meet their needs.
Where to subscribe: iTunes/Apple Podcast | Google Podcasts | Google Play | Stitcher | TuneIn | Spotify | RSS
Help Us Spread the Word! Please let your social media followers know about this podcast.
If you enjoyed this episode of the reFRAMED podcast, please head over to iTunes, leave a rating, write a review, and subscribe.
Now that you've heard what other listeners have questions about, do you have further questions? Please email us at podcast@gladney.org and let us know.